Natives and Cultivars
John Rendall, having recently moved back to the UK after many years in Greece, looks at the showy cultivars of garden plants like lupins and delphiniums and finds he still prefers the wild species that grow in Greece.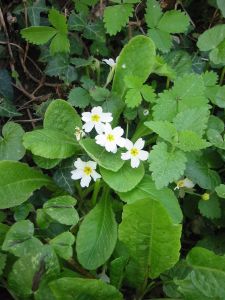 Primroses (Primula vulgaris) growing in the
Pilion region of Greece.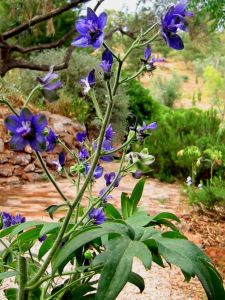 Delphinium staphisagria, a native of Greece,
growing at Sparoza.
Photos by Davina Michaelides.