An MGS visit to the Riviera
by Charles Boot
photographs by Charles Boot
For the full text of this article see The Mediterranean Garden No 52, April 2008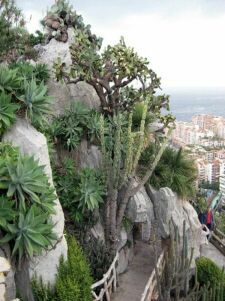 The walkways of the Jardin exotique de Monaco weave
across a cliff high above the city.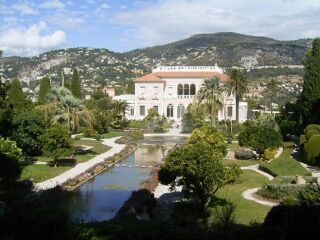 Looking back at the Villa Ephrussi over the canal and fountain basins, the
hills behind.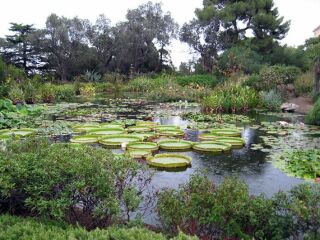 Victoria amazonica on the lake outside the villa at Les Cèdres.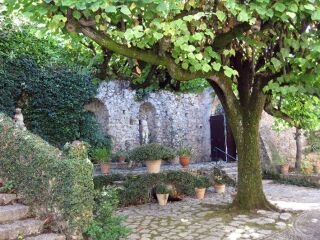 The Nymphaeum at the entrance to the gardens, Villa Noailles.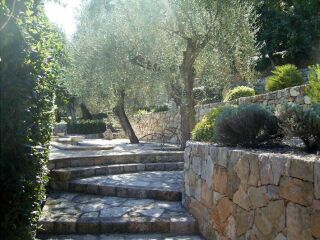 Steps leading to the pool and sculpture terrace at La Mouissone, beautifully
cut stone terracing.

Pelargonium tomentosum as ground cover; smells good
too, Camp de Tende.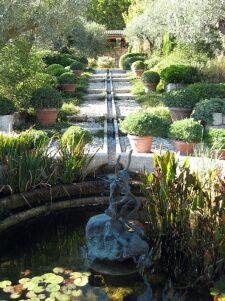 Barry Flanagan's slightly scary looking hare at the
bottom of the rill, Camp de Tende.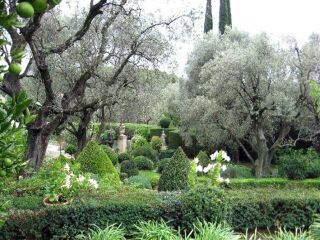 Looking across the gardens at La Casella.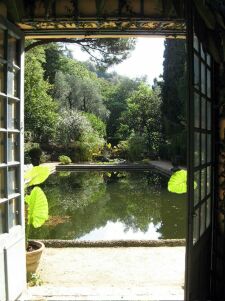 View out and across pools at Serre de la Madone.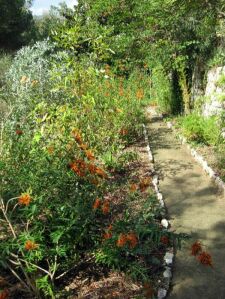 The new planting on a now orange terrace at
Serre de la Madone.

One of the wilder parts at La Boccanegra.

One of Lawrence Johnstone's monogrammed Anduze
pots, from the sale at Serre de la Madone, now at
Clos de Peyronnet.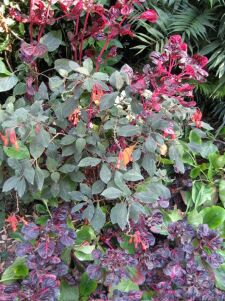 Bergenia, Fuchsia and Chamaedora amongst
planting on the edge of the driveway, Val Rameh.